I had to bust open Paint.NET for this one
there's this simple recursion you can do to draw higher dimensional cubes on paper, and it also roughly explains what mathematical dimensions are as well.
you start with a dot. 0d dots are infinitely small, they have no width or height. it's just a dot. copy it and draw a line between the copied point and it's original. that's a line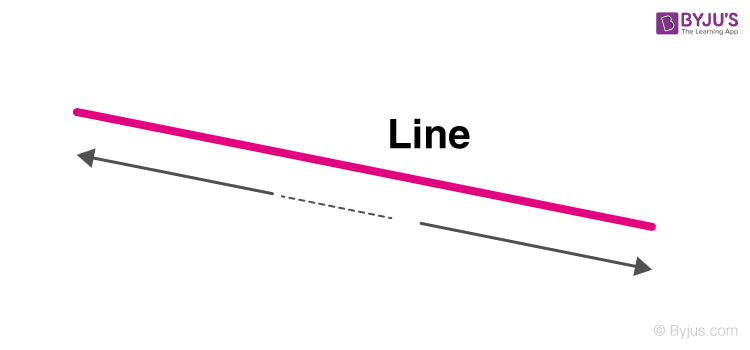 here's the thing about lines in maths, they are pretty much infinitely long (like the real number line). we want to draw a square so we don't really care about that. anyway, this line consists of an infinite amount of points! just like there's an infinite amount of real numbers between 0 and 1. very cool! take this line, and make a copy of it. now draw a line between every copied point and it's original. voila a square.
it looks like a kid drew it but i don't really fucking care enough.
just like with the line we could see this square like an infinite amount of lines, yeah. it's 2d. it's a plane, with an infinite amount of lines consisting of an infinite amount of points. all of these points coordinates on this plane could be described with two values. this is simple fking maths. let's make a copy of it and draw the lines between the points.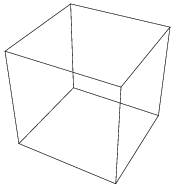 yeah i'm getting kinda bored of explaining these… infinite amount of planes, lines and points inside of it…. it's 3d……… make a copy of it and draw the lines again…
and hey presto, holy shit it's 4d, a TESSARACT….. an infinite amount of cubes inside this sonovagun. anyway you can continue doing this shit and you get 5d…. 6d… and so on but it's like not very useful, just look at the 5d hybercube





yeah it looks like shit
<——
what the fuck ever, this is a pretty simple recursion thing. most likely every single nerd knows about this, but i think it's pretty fun anyway. but here's another way you could imagine this shit (if you like string theory and physics)
it's pretty similar to the last method of drawing higher dimensional structures, but it's a bit more complex !
we still start with the 0d point, and then we have the 1d line. yep. but instead of copying it again, we imagine the line splitting (an infinite amount of times) into 2d. that's our 2d plane. now, imagine you being able to travel between different splits, by folding into 3d space…. yeah we're in 3d. point->line->split->fold. string theorists don't believe in 4d spatial dimensions, so the next dimension is time.
you could see the 3d cube as a timeless snapshot of our universe. just like an animation, if you have several snapshots of these 3d cubes, you could make motion appear. it becomes an infinitely small point on a TIME LINE………. we 'cast(Point) Fold' and then -> line on this. so we have a single timeline that goes from the start of the universe to the end of it. the start is constant, but there could be several ends to our universe! there are actually an infinite amount of different timelines, and they could be seen as an infinite amount of splits. whenever a decision is taken, the chosen option becomes a timeline while the other option becomes a seperate timeline. it's like a tree-graph.
well, this is 5d. how do we move from a 5d timeline to a completely seperate 5d timeline, without having to move back to a point where the two diverge from? we fold through 6d time mf.
so 6d is all possible timelines diverging from the start of the universe. we can, similar to the 3d cube, see this as a point on a line, where the line consists of an infinite amount of 6d universes, but with different starting conditions. jesus! this is the 7th dimensional universe-line…. now apparently there's also 8th and 9th dimensions, where 8 is like "well there's not enough dimensions for all possible starting conditions, moving in 1 direction is like only changing 1 value, so wee need one more". 8d is a universe split, and 9d is the universe fold. now here's an extra jump, 10d is the 9d fold but a point. in the last parts we said that 3d and 6d were folds but also points in 4d and 7d. but yeah 9d isn't really a point apparently, 10d is the point.
that's 10 dimensionals in some pseudo-scientific-philosophical-logical way. don't ask we why 4 spatial dimensions are possible, it just isn't!!! w
0
space
a point
1
space
a line
2
space
a split
3
space
a fold
4
time
a line
5
time
a split
6
time
a fold
7
universes
a line
8
universes
a split
9
universes
a fold
10
everything
a point
i learned this shit from this youtube videos. very interesting to think about, not very useful but cool.
anyway, piss off.